At the Thornleigh Indoor Sports Stadium, Brickpit Park, SUNS have our table tennis on 4 weekly sessions.
Morning sessions from 9:30am to 12:30pm on
Mondays, Wednesdays, and Fridays
and Night sessions from 7:30pm to 10:30pm on Friday nights

All Players - Welcome
From community social table tennis to competition play, all players are welcome at SUNS - from Seniors, Juniors, and Beginners to all competition players of various grades on 18 olympic-class tables.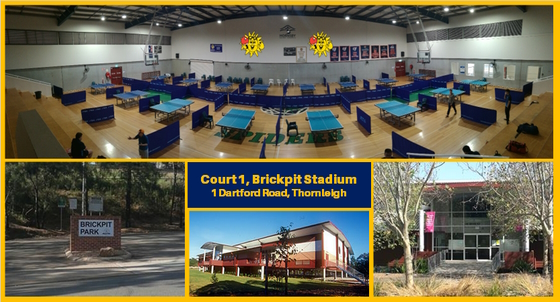 Brickpit Park, 1 Dartford Road, Thornleigh, NSW 2120
Due to the time schedule, there are more Seniors at our day sessions. The night sessions are roughly an even split between competition and social play.

With the spacious tables, good equipment and flooring, our sessions are fully occupied all the time. However, there is no need for bookings as all our players are happy to share their play time with others. And most of our players are happy to play with any player of any grade. SUNS is reputed to be very friendly and social with all new comers.

All you need to do is to turn up at the door during our sessions. Our front desks will 'look after you' and introduce the procedures to start playing immediately. Please bring your own racket/bat or play with our club bats.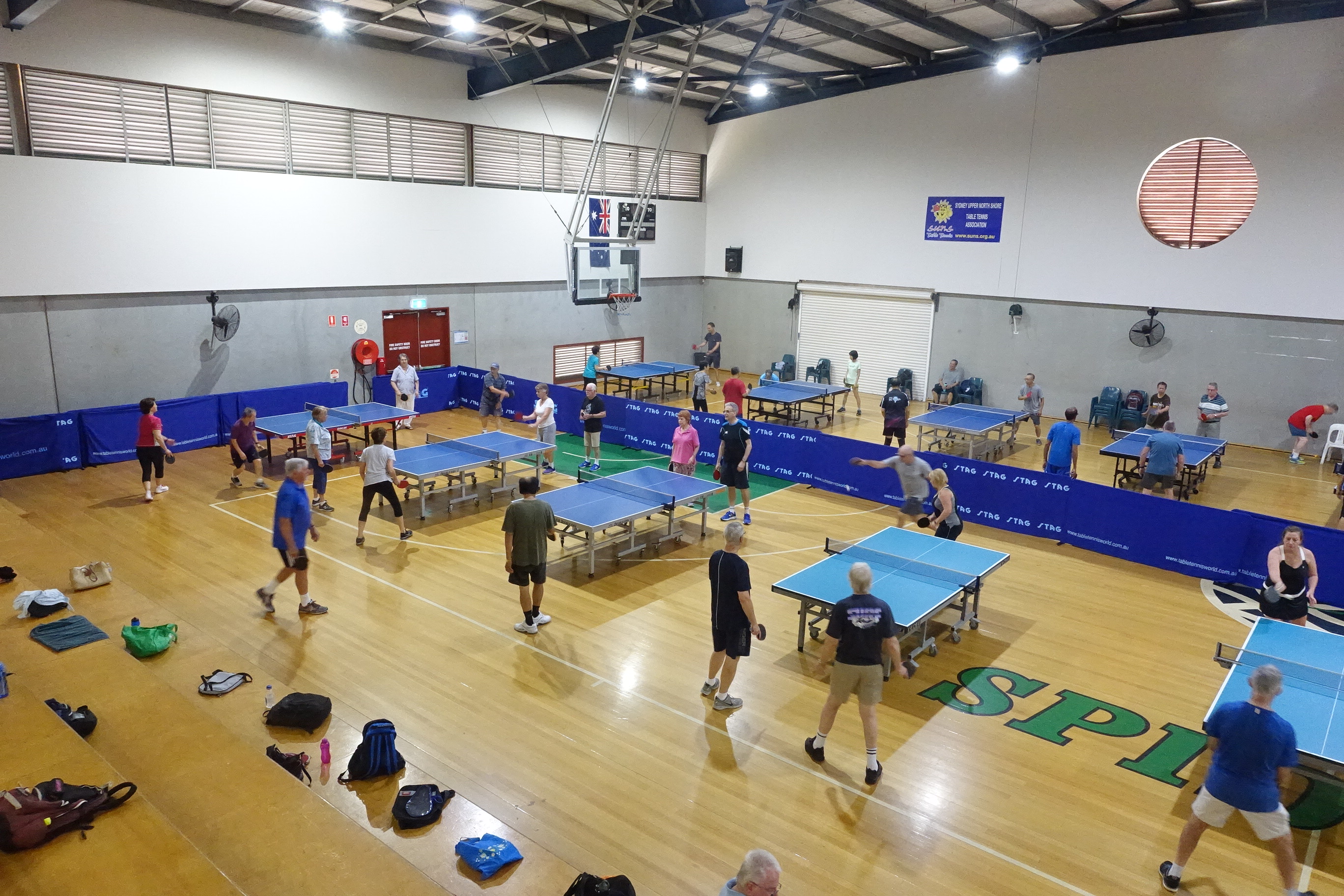 Unique Peer-To-Peer Trainers
During our day sessions, SUNS conducts basic training for beginners and novice players. This unique peer-to-peer training program is conducted by our panel of 'trainers' who are actually the 'better' and more experienced players amongst our members. A few of these dedicated 'trainer' are on-hand during each day sessions to give tips and advice to about 3 trainees each. Hence, there is a booking system in place for this very popular and free (no fees) program.

Qualified Coaches
More advance coaching are offered by qualified coaches for competition players. These coaches are available for private lessons by arrangement. These arranged coaching at SUNS attracts the normal session fees and the coaches fees.
James Wong
Contact: 0406 691 196 / jameswang1001@hotmail.com
Felix Liauw
Contact: 0435 042 212 / felixliauw22@gmail.com
SUNS Annual Championship
Except in 2022 when we had to cancel the event due to covid-19 restrictions, every year we will hold The SUNS Annual Championship when players compete in every division.
Internal, social and fun events
For our club members, we hold a few of these events. One of these is the FUN Challenge and social lunch, a popular occasion when all players of every division compete in a very light-hearted manner against one another with almost everyone winning some prizes.
Details of such events shall be published at the message groups and on the web site