28th SUNS Closed Club Championships
At last the 28th SUNS Closed Club Championships got underway. Due to a power failure the November championships was rescheduled to Saturday 23rd January 2021. A redraw was necessary as there were many with-drawals due to the new date.





Premier Division





13 players were pooled into 4 groups of three with Jason Shim, the top seed given a bye.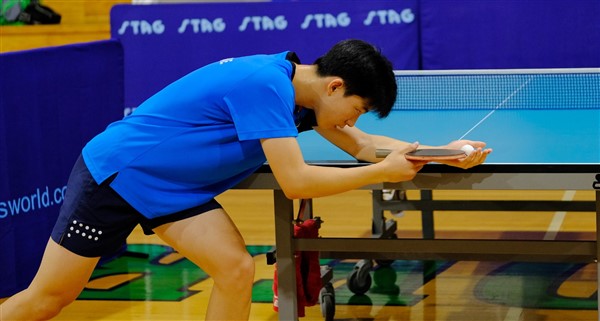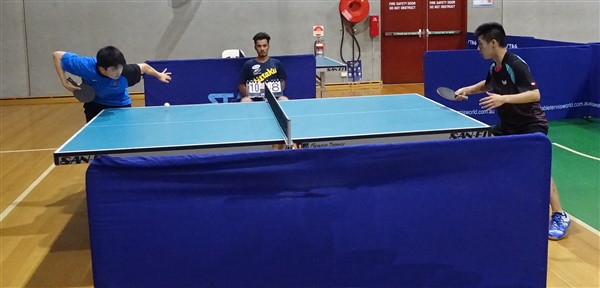 Play in full swing
Doubles Premier/Div 1 combined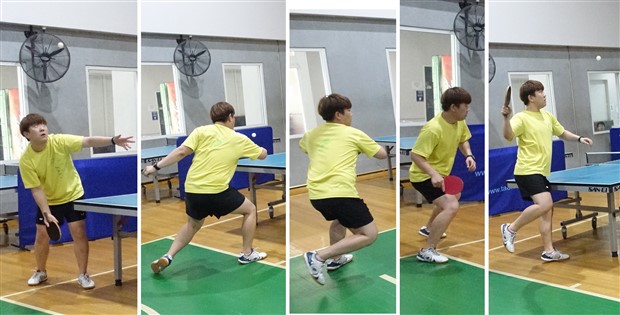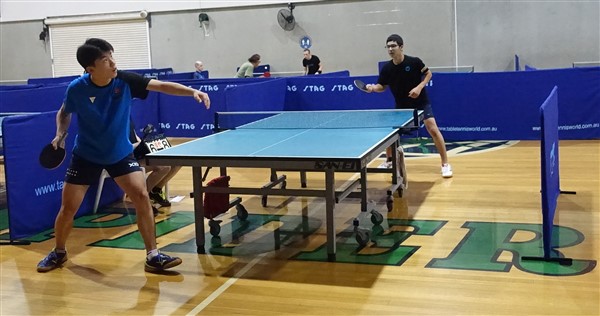 The 1st semi-final was played between Minsang Cho and Hwan Bae. Mingsang won in 4 sets and duly advanced into the final.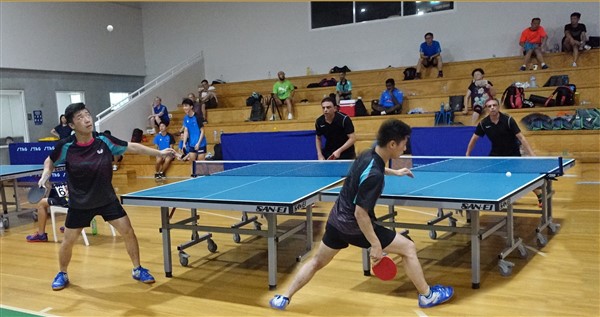 The rest of the 3 semi-finalist played in another pool of three to determine the finalists. Bobby Mehta lost out while losing narrowly to both Bob Liang (1-3) and Jason Shim (2-3). Bob vs Jason, Bob started very badly and he lost the first 2 sets quite easily. However Bob found his rhyme and fought back courageously, won the next 2 sets back and even led 6-0 in the 5th and final set.
At this point Jason did not give up either and he crawled back to 8-10. Against all the odds Jason won 3 straight points and went on to win the match eventually.
Bravo to both of them for the display of powerful table tennis and tough mental strength.
Unfortunately for the spectators, the final was an anti-climax. Minsang Cho withdrew and could not play in the final as he had suffered an injury during the semis.

Doubles Premier/Div 1 combined
With the withdrawal of 2 other pairs, 4 pairs remain to play out the doubles. The pair of Won Bae and Minsang Cho played Hwan Bae and Jason Shim in the final, with both pairs winning their semi-final matches with relative ease.
But the final was hard fought going all the way to the 5th and final set won by Hwan Bae and Jason.
Premier
Division Champions
Singles: Jason Shim
R/Up : Minsang Cho
Doubles: Hwan Bae & Jason Shim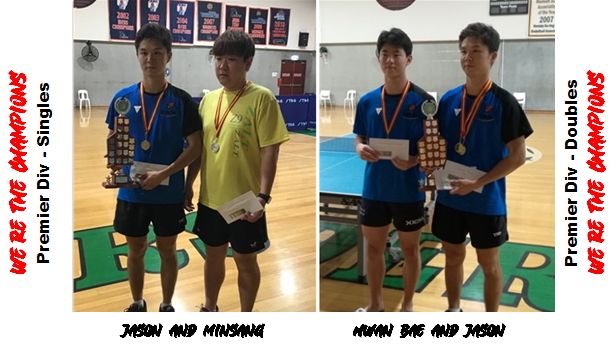 Division 1
There were 4 pools of threes in Div 1 too. Jaskeerat triumped in the Pool1 but had a close match vs Joybroto winning in 5 sets. In Pool2 Dennis came from behind 1-3 and had another 5 sets win over Daniel. Pulkar too won over Daniel also in 5 hot sets but lost tamely to Dennis. The 3rd Pool was won by Sam after yet another 5 sets battle with Matt while Charlie, the 3rd player in the pool lost both matches. Addison won the last pool with relative ease, winning over Clement and after Ayush failed to turn up.
Better luck next time to all the participants who lost narrowly.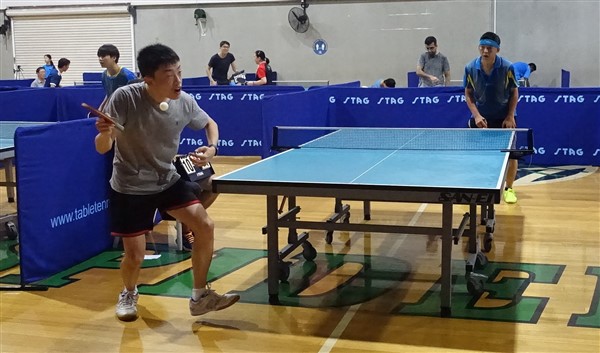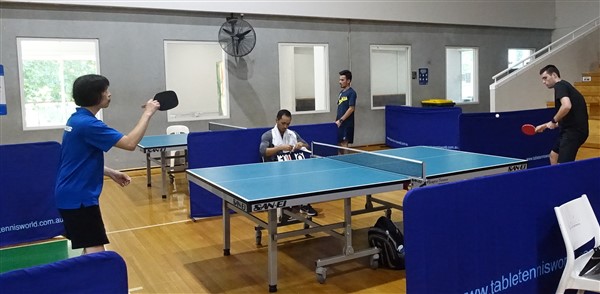 In the 1st semis, Jaskeerat won in 3 straight sets vs Dennis. While in the 2nd semi-final Sam lost out in 5 closely fought sets to Addison. In the final between Jaskeerat Singh and Addison Foo the first 2 sets were squared. But then Jaskeerat managed to pick up steam and won the next 2 easily.
Division 1 Winners
Jaskeerat Singh
Runner up Addison Foo