Division 4
The Division 4 comprised of 6 pools of 3s. The winners advancing to 3 knock-out matches. They are Spencer, Chloe, Marek, Esfand, Francis and Julie.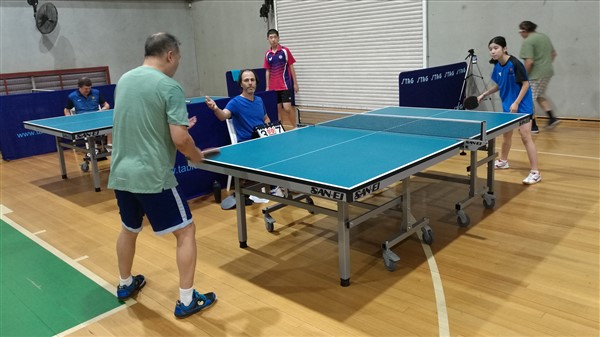 The six then played 3 knock out matches between them. Young Chloe Cheng won against retiree Spencer Lam 3-1. Esfand Sangsari overcame Marek Fedorovic 3-1 while Julie Wang beat Francis Seo 3-0. All the three winners advanced into a pool of 3 final.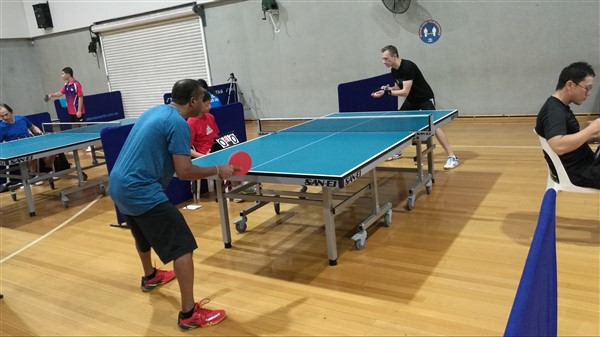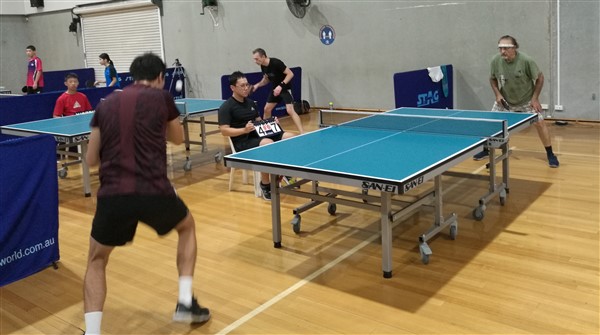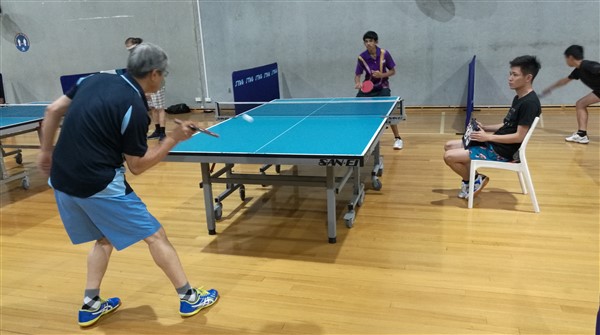 In the 1st final, Esfand lost to Chloe by 3-0 but with all the 3 sets going to deuce, 13-15, 15-17, 11-13. However Julie Wang was invincible winning both matches against Esfand and Chloe with ease. Therefore the winner was Julie Wang and the runner up was Chloe Cheng.
Doubles Div 4/5 Combined
There were only 2 pools of 3s. The winners of each pool advanced straight into the final. The mother and daughter team of Julie Wang and Lily Zhang advanced with ease. Meanwhile the youngsters pair of Marco Chan and Leo Lu won the other pool.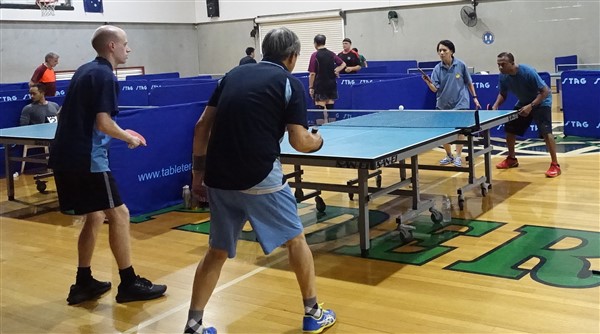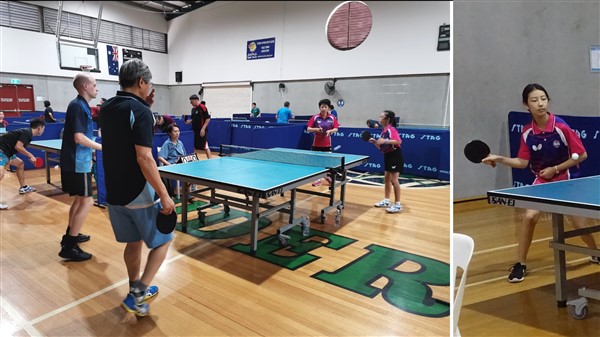 In the final, Julie and Lily won.
Doubles Div 4/5 Combined Winners
Julie Wang & Lily Zhang
Div 4 Singles Winner
Julie Wang
R/up Chloe Cheng
Division 5 Singles
The Division 5 singles was quite interesting although there were a couple of late withdrawals. Both the very young and the old compete in this event. The young competing for experience and the old for the sake of it and for fun.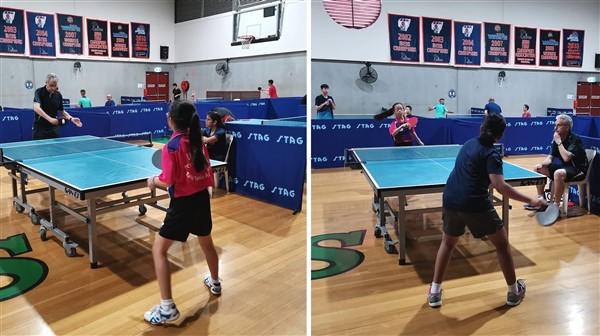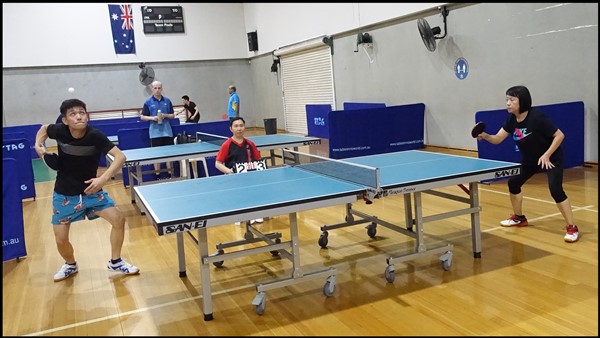 There were 5 pools of 3s. Sam Shang and Amous Tan won the first 2 pools respectively and met in the 1st semi-final. Zilin Zhang, Brian Chen and Lily Zhang, all are youngsters, won in their pools and advanced into the 2nd semi-final pool of 3 again.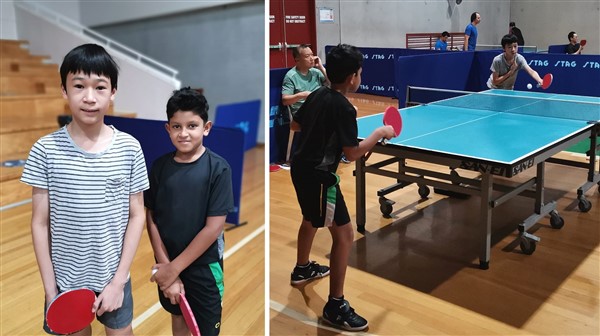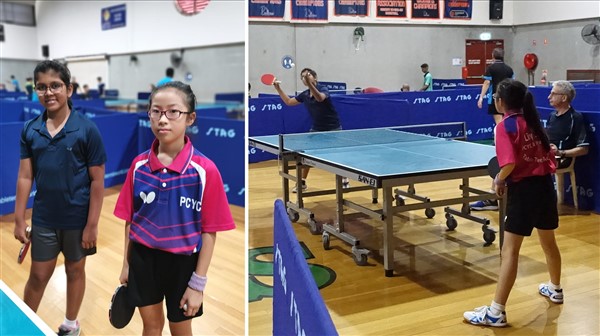 Amous won the 1st semi while Lily emerged from the pool of 3 as the winner. In the finals Amous using his experience triumped against Lily.
Division 5 Singles
Winner: Amous Tan
R/Up: Lily Zhang