Division 2
There were 7 pools of 3s with many exciting close matches. Hence 7 players advanced into the quarter finals This was played in 3 groups, one of which was another pool of 3.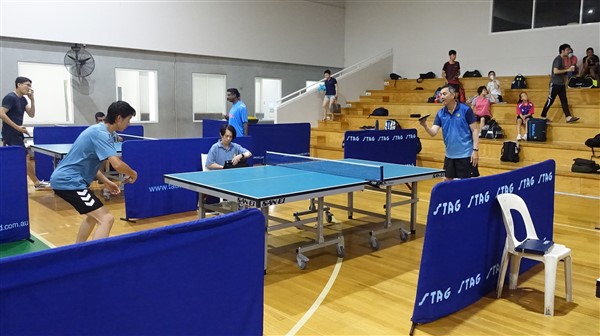 The 1st Q/F was between Edmond Chiu and Charlie Huang. Edmond won in 4 sets with the last, going to deuce. The 2nd Q/F between Juno Choi and Pukar Rajbhandari was again a ding-dong close match going all the way to the 5th set which Juno managed to win.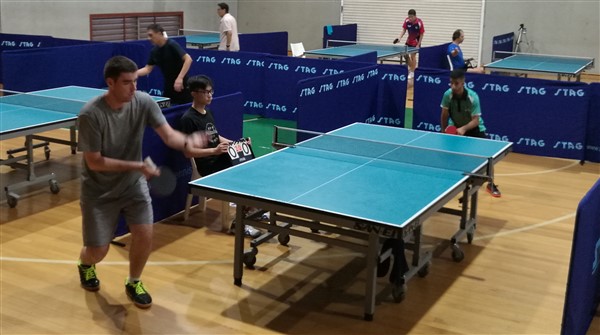 The last Q/F was a pool of 3 between Joybroto Sarkar, Sonny Ching and Vincent Chan. This ended up in a tie with each player having won 1 and lost 1. On a count-back, Vincent was the winner and Joybroto the runner up.
The semi-finals was won by Edmond vs Joybroto and by Vincent vs Juno. Vincent and Edmond then played out an epic 5 setter final, another ding-dong battle.

Doubles Div 2 & 3 Combined

In the doubles there were 3 pools of 3s resulting in 3 pairs advancing into another pool of 3 final which was played out amongst Edmond/Ada, Kelvin/Chloe and Wing Kwai/Matt.
The underdogs, Wing Kwai Chan and Matt Kendall emerged winners. Congratulations.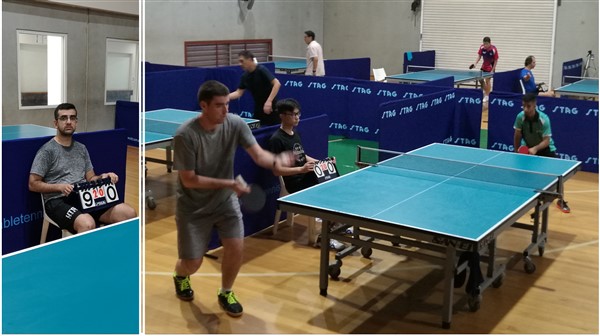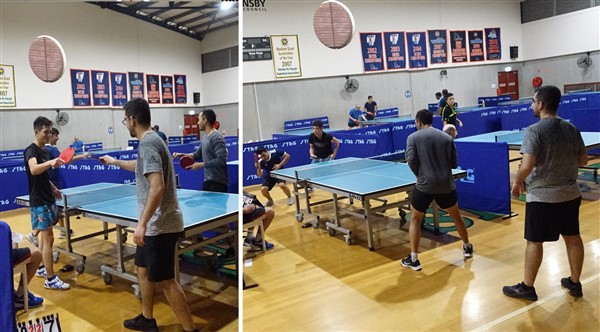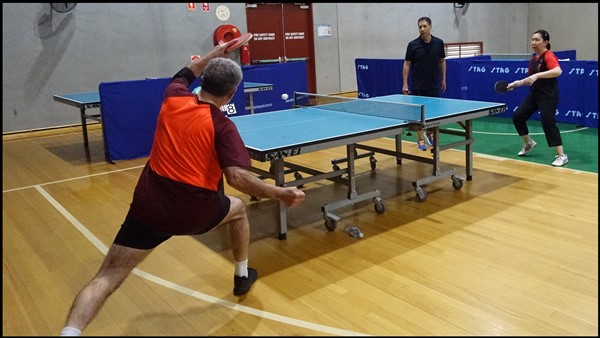 Div 2 Si
ngles Winner
Vincent Chan
Runner Up Edmond Chiu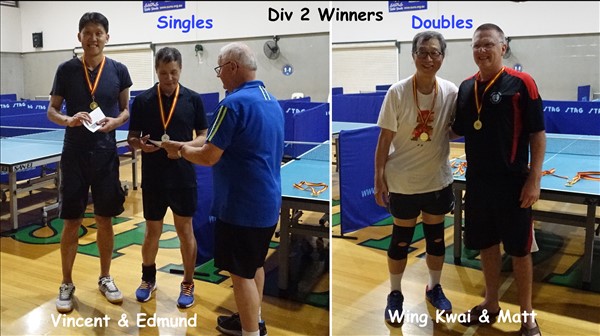 Doubles Div 2/3 Combined Winners
Wing Kwai Chan & Matt Kendall
There were a total of 24 players making up the 8 pools of 3. Eight players advanced into the Q-Finals.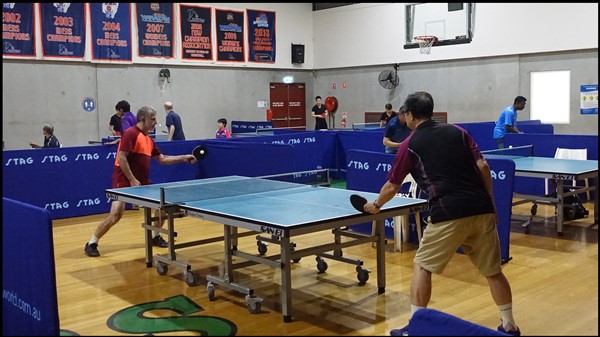 The 1st quarter finals was won by Percy Wong vs Ally Zhang (3-0). The 2nd Q/F by Juno Choi vs Mohammed Saeed (3-1). The 3rd Q/F by Abhishek Khadka vs Navindu Nanda (3-1) and the last Q/F by Majid Nasr vs Wing Kwai Chan (3-1).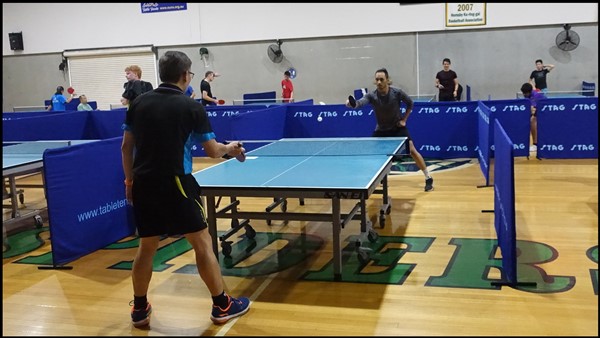 The semi-finals were won by Juno and Abhishek. Juno beating Percy by 3-1 and Abhishek beating Majid by 3-0. The final was an exciting match, going to deuce in the 5th and final set. Juno eventually overcame Abhishek by a score of 13-11.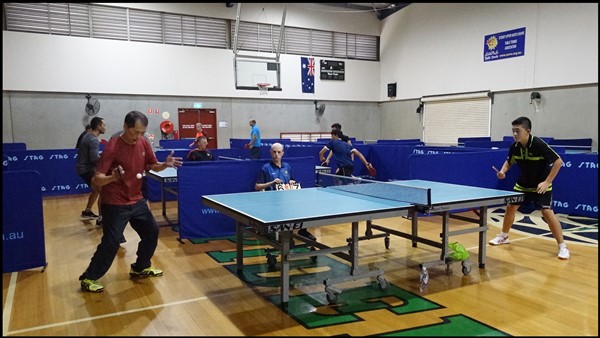 Div 3 Winners
Juno Choi
Runners Up Abhishek Khadka