Previously known as


SENIORS EOY TOURNAMENT 2019



Ladies Singles A+B Final
3 Pool winners Anita Harvey, Alena Fallon & Kerrie Daynes played off for the title. Kerrie was too strong for the opposition and won both her matches to claim the gold medal. Silver was won by Alena who beat Anita convincingly.
Ladies Doubles Final
A 4 teams pool was won convincingly by the combination of Esther Lam and Alena Fallon without losing a set.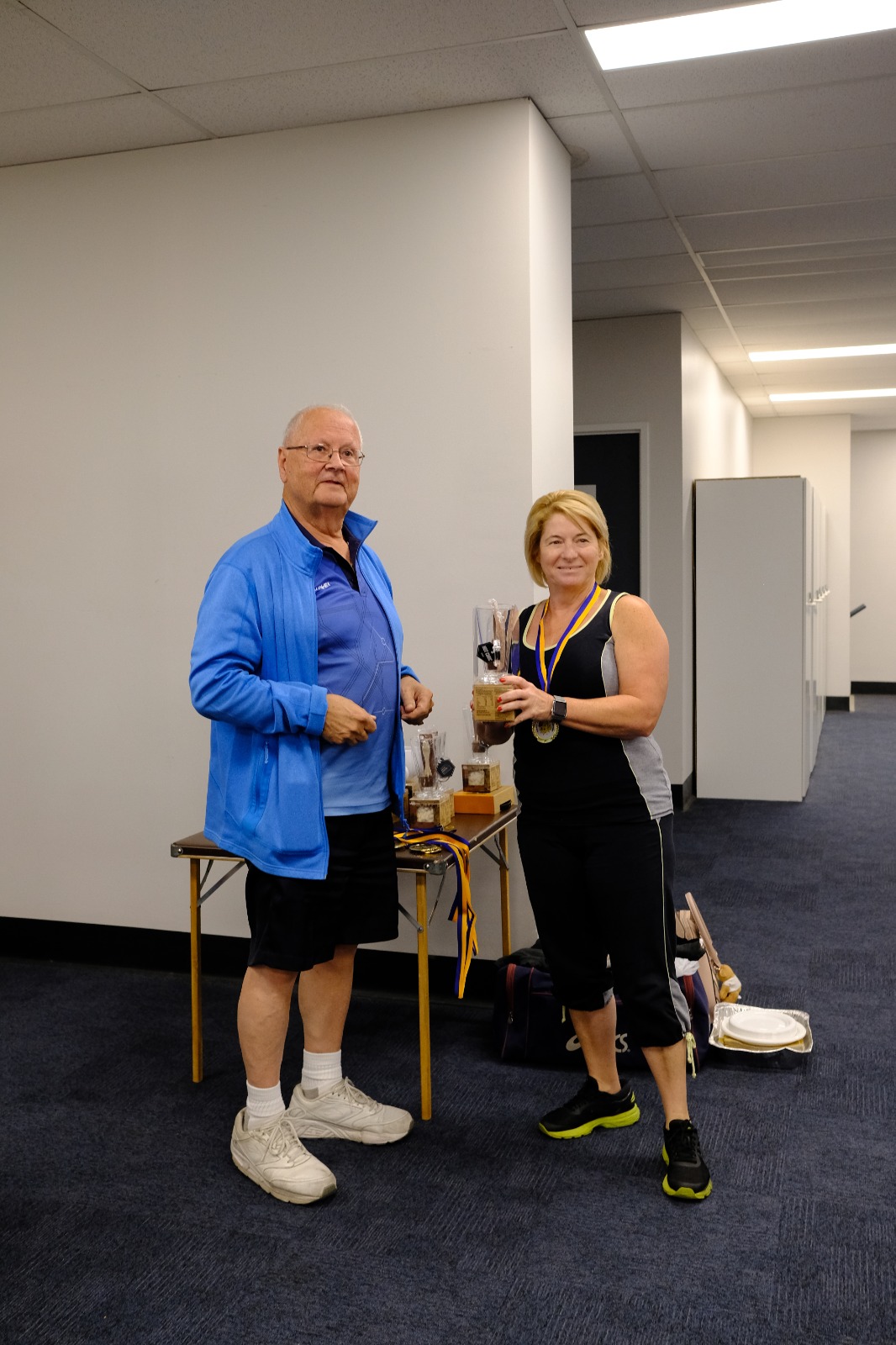 Men's A Singles Final
This was a graded challenge with each of the 5 pools consisting of a division 2, 3 and 4 player with a 3 point handicap applied between each division. It was remarkable that all pools were won by the division 2 players (indicating perhaps a flawed handicap to be reconsidered next time) although it must be said some hard matches had to be won to overcome defeat.
In the end Percy Wong and Geoff Barrett won the right to play for the medals. In a 3 setter, with the rest of the participants watching, the gold medal was won 2-1 in favour of Percy.
Men's B Singles Final
In a pool of 3 final, newcomer Roland Yap surprised all by beating experienced division 5 competition players Gary Veitch and Francis Seo on a points count- back as all 3 won one match each with the same number of sets. Roland cleared the hurdle with a 6 point advantage against number 2 Francis, who beat Gary by 2 points.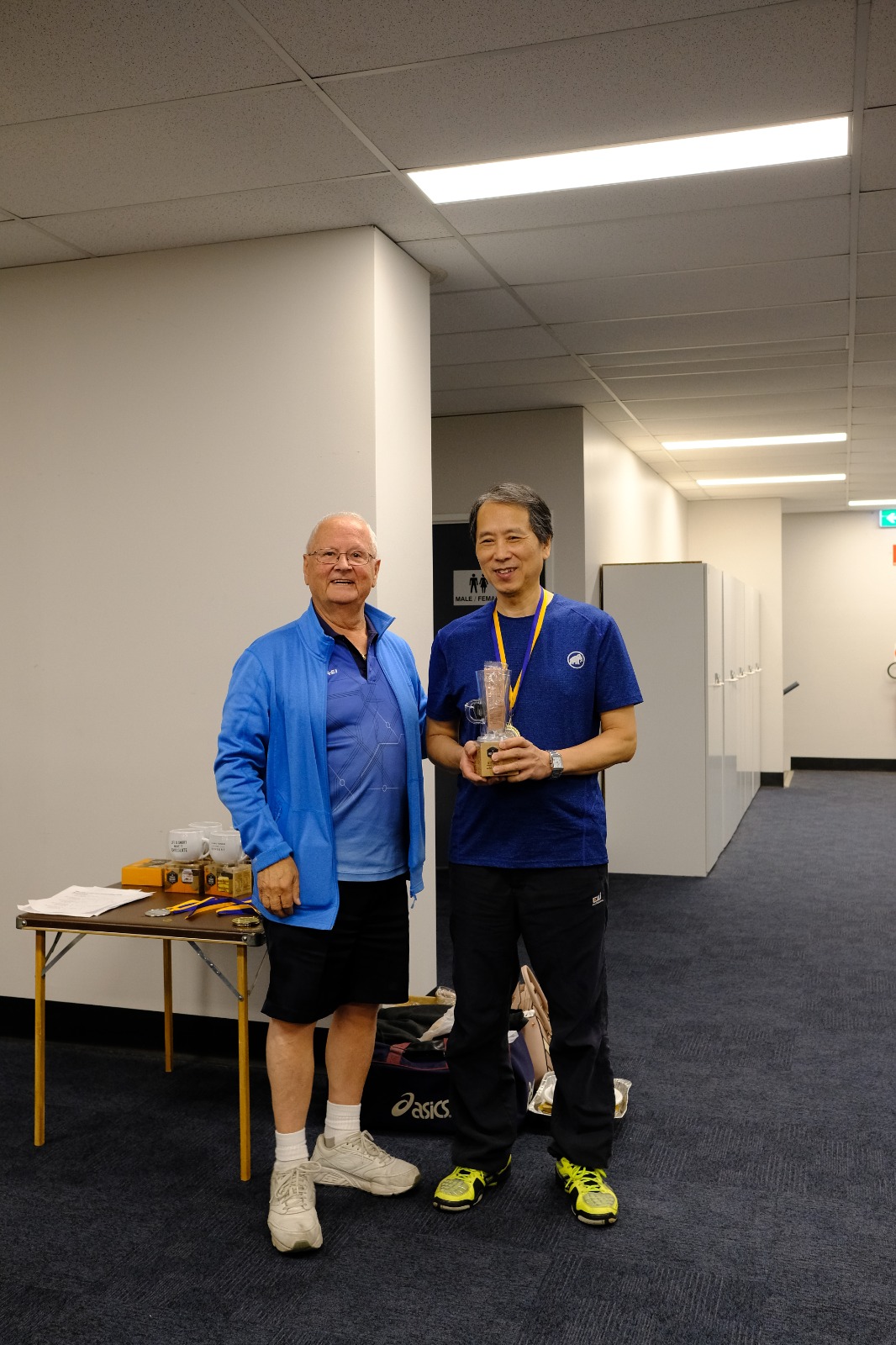 Mixed Doubles Final
In a 3 combinations final pool, division 5 competition couple Joanna & Francis Seo remained unbeaten in both matches and sets and deservedly won the gold medals for the family trophy cabinet.
Mens A+B Doubles Final
A new combination of Min Qian & Shao Yun beat some strong opposition in the challenge for the men's doubles trophy, beating all other 17 teams.